Monthly Archives:
January 2013
Transform your appearance with revolutionary face and body treatments!
Who doesn't dream of a slimmer, younger looking face and body? Imagine magically transforming sagging skin into a smooth, wrinkle free look and removing fat and cellulite. Well you can stop imagining because we have three breakthrough treatments that can help you look your best in the New Year.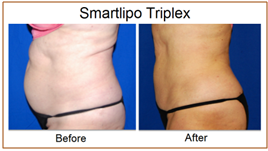 No matter how strict your diet and exercise regimen is, there are usually pockets of fat that just won't budge. Now, with Smartlipo TriPlex, a minimally invasive lipolysis treatment for high-definition body sculpting, we can easily and effectively eliminate stubborn areas of fat (including your love handles, muffin tops and banana rolls) and tighten your skin to help you achieve a beautiful, natural shape.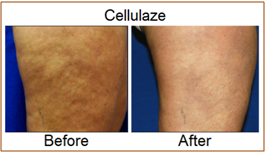 To remove cellulite for smooth healthy looking skin we recommend the newest breakthrough treatment Cellulaze. With Cellulaze, we can finally reduce cellulite, in just ONE treatment, and the dramatic results are clinically proven to last! Cellulaze is the only laser with the ability to attack the very structure of cellulite under the skin with little to no downtime. Cellulaze is a simple procedure that can be performed right in our office. Healing is quick so you can usually go back to work and other regular activities within a day or two following your treatment.  Some results are immediate and get even better over the next few months.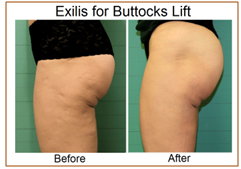 For non-surgical skin tightening and body shaping we recommend new Exilis, the most exciting non-invasive technology available to redefine your face and body, with no anesthesia and no downtime. Clinically tested and FDA approved, Exilis uses the most advanced radio frequency energy to melt fat, tighten loose skin and resculpt facial and body contours during fast and comfortable treatments.
To find out how these treatments can help you, today to schedule a New Year's consultation. To see more pictures visit us online at www.drcovey.com.
For more information about these and other cosmetic treatments options, contact Alexander Covey, M.D. and East End Laser Care at (631) 878-9200 or visit their website at www.drcovey.com. Dr. Covey would enjoy discussing your cosmetic concerns at a complimentary and confidential consultation.