Acne and Acne Scarring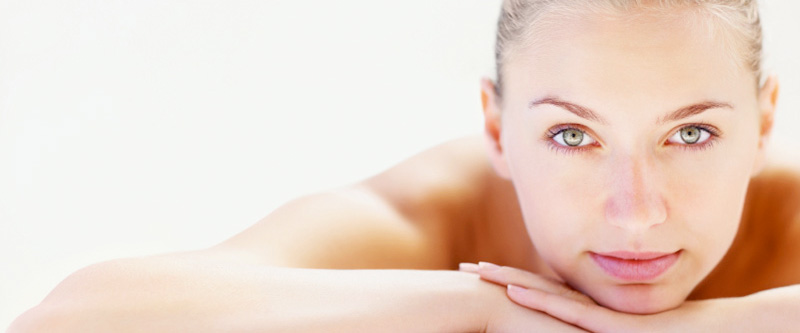 You are not alone. Acne is the most common skin condition in the world. Though it typically affects teenagers, men and women of all ages can develop facial blemishes and the scarring that often follows. Some conditions are fleeting; some are chronic. All can be treated safely and effectively.
Acne appears when a pore in your skin becomes clogged with dead skin cells. Normally, these cells rise to surface of the pore and are sloughed off. But when the body produces lots of sebum, the oil that keeps our skin from drying out, the dead skin cells can stick together inside the pore, becoming trapped. Also, the bacteria that live on our skin can sometimes penetrate the clogged pore and multiply, causing the pore to become inflamed. If the inflammation goes deep into the skin, an acne cyst or nodule appears. After acne is healed, scars sometimes form, and are usually pigmented, elevated or depressed.
What you may see:
Acne rosacea – Commonly called "adult acne," this condition is characterized by thick red skin on the nose and cheeks, pustules (pimples)  and small red bumps and blood vessels on the skin's surface.
Acne vulgaris – This condition may produce  blackheads, whiteheads, papules (solid fluid-less bumps) and pustules.
Chronic persistent acne – This affects women and men who have both suffered with acne since adolescence and developed it during adulthood. It may be associated with hirsutism, or excessive hairiness.
Macules or "pseudo-scars" – These are flat, red or reddish spots that occur after inflammatory acne lesions begin to heal.
Post-inflammatory pigmentation – After inflammatory acne has healed, the skin may be discolored at the site of the blemish.
Nodules – A characteristic of severe acne, these are painful, pus-filled cysts or lumps under the skin
Acne scarring – Chronic untreated acne often results in scars, which may be elevated, depressed or pigmented.
How we can help:
A different type of treatment may be required for each type of acne. Dr. Covey will customize your treatment plan to meet your individual needs. Methods include:
---
Frequently Asked Questions
What will my skin look like after laser treatment for acne?

Immediately after your treatment session, you will not see any change in the treated area, since improvement typically beings within 30 days and continues during the following months. However, some people do experience mild redness following treatment.

Can I apply makeup or anything on my skin after the acne laser treatment?

You may apply makeup and skin care products immediately after the laser treatment.

Can I continue to have acne treatments in the future?

Since the laser is such an effective and low risk treatment, we can continue to treat your skin for as long as you'd like.