Fraxel Repair® Laser Treatment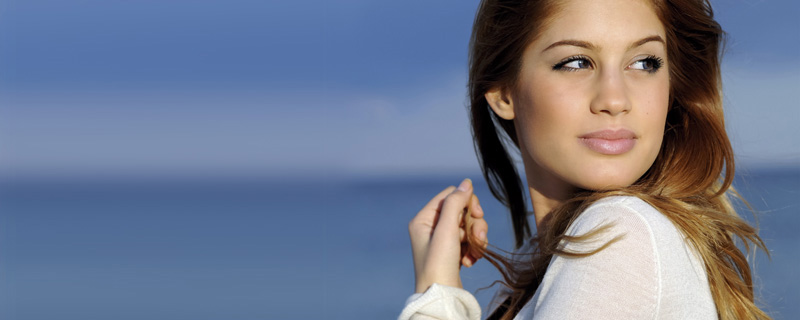 Dr. Covey is proud to be the first in Long Island to offer you a new type of treatment using a revolutionary proven system: repair – only from Fraxel. Life changes our skin. Fraxel laser treatments repair and restore it, without surgery and the downtime involved to allow for healing. Over time, our skin becomes damaged by unavoidable exposure to the sun, air pollution, stress, fatigue, smoking and other life and age-related challenges. All of these stressors cause damage, and keep us from looking as good on the outside as we may feel on the inside. Dr. Covey is committed to offering you the safest, most advanced alternatives to plastic surgery. Fraxel is the gold standard for laser skin rejuvenation treatments.
Fraxel Repair is the procedure of choice for deep lines, hard-to-erase lip lines, pronounced photodamage, sagging face and neck skin, facial wrinkles and discolorations, age-related/sun-damaged rough skin texture, acne scars and surgical scars. Fraxel Repair allows for deep dermal laser penetration, with greater response. Fraxel Repair laser leaves the skin surrounding the treatment area alone, as does the Fraxel DUAL 1550/1927 laser, so that untreated areas are unharmed and your healing process in treated areas is accelerated. The advantage of Fraxel Repair is the use of carbon dioxide laser beams, which not only minimize wrinkles and discolorations, but also have the ability to tighten skin. Downtime is minimal and patients may experience some redness for a few weeks after treatments, which is easily concealed with mineral makeup.
Benefits of Fraxel Repair Laser Treatment:
Fraxel Repair laser is safe, effective and FDA-approved
Fraxel Repair laser treats multiple skin conditions and all skin types and colors
Fraxel Repair laser is the revolutionary way to repair and restore damaged skin
Fraxel Repair laser is more effective and less invasive than older laser types
Fraxel Repair laser achieves the same results as fully ablative CO2 and Erbium, without the downtime
Fraxel Repair laser restores with shorter downtime and no side effects
Fraxel Repair laser stimulates your body's healing process
Fraxel Repair laser is the most advanced revolutionary laser system available today
Fraxel Repair laser is the industry gold standard for aesthetic skin resurfacing
Fraxel Repair laser treatment is the best choice for men and women of all ages who want significant results from a resurfacing procedure that will address deeper wrinkles and skin laxity without surgery. Since 2006, hundreds of Fraxel Repair treatments have been performed in test situations and in surgeons' offices.
Consider these facts about Fraxel Repair Laser Treatment:
Fraxel Repair system has the industry's only FDA 510(K) clearance for fractional ablative laser technology that treats: wrinkles, furrows, fine lines, textural irregularities, pigmented areas and vascular discoloration.
Fraxel Repair system clinical studies have included more than 400 patients from top clinical centers across the United States.
Fraxel Repair laser utilizes carbon dioxide laser beams to not only affect wrinkles and discolorations, but to tighten skin by stimulating your own collagen.
Fraxel Repair treatments require only minimal downtime – much less than that required by other laser treatments.
Fraxel Repair treatments penetrate deeper to affect deeper damage.
Fraxel Repair treatments do not leave telltale demarcation – "white out" around the lips, for example – to let the world know you've had resurfacing done.
Fraxel Repair is the industry's first and only deep, fractional ablative treatment which leads to tissue contraction, tightening and collagen remodeling.
Fraxel Repair does not affect surrounding areas, allowing for rapid healing.
Fraxel Repair system is the only one that uses state-of-the-art proprietary Intelligent Optical Tracking System with a CO2 laser source. This allows for safe treatment of a broad range of conditions.
Fraxel Repair laser treatment may be the right choice for you if you are looking for significant, remarkable results that will erase damage from environmental factors or rewind the clock on age-related changes that are deep and noticeable.
Fraxel Repair laser treatment overview
Fraxel Repair delivers a new type of treatment called Fractional Deep Dermal Ablation (FDDA™) which can achieve dramatic improvements similar to traditional bulk ablative CO2 treatments. With considerably less recovery time and fewer risks, Fraxel Repair laser works by producing thousands of tiny deep columns of treatment for your skin. The Fraxel laser allows Dr. Covey to treat your areas of concern – one at a time – without damaging surrounding tissue. The Fraxel laser is so advanced that it penetrates deep into the dermis without affecting untargeted surrounding areas. Anesthetic, either oral or topical, is used as needed. Fraxel Repair is usually done in one single treatment. The average procedure takes approximately 30 minutes but may vary depending on the areas treated. A topical ointment it applied to the skin after treatment. Improvement is usually noted right away, though ultimate results can be expected within 3 to 6 months.
Fraxel Repair vs. Fraxel DUAL
The Fraxel Repair is a CO2 laser, while the standard Fraxel DUAL is an Erbium laser. The Fraxel Repair usually requires only one treatment; the Fraxel DUAL usually requires multiple treatments. The Fraxel Repair is a more aggressive approach of tightening and resurfacing the skin, yielding superior results in the treatment of deeper lines, wrinkles and laxity. It actually vaporizes tissue, removing old damaged skin and allowing for new collagen formation. The downtime of the repair is more considerable than that of the DUAL. Both Fraxel lasers are state-of-the-art devices, each with its own advantages and set of indications. Dr. Covey owns and utilizes both devices and can help you decide which laser is more appropriate for you.