Kybella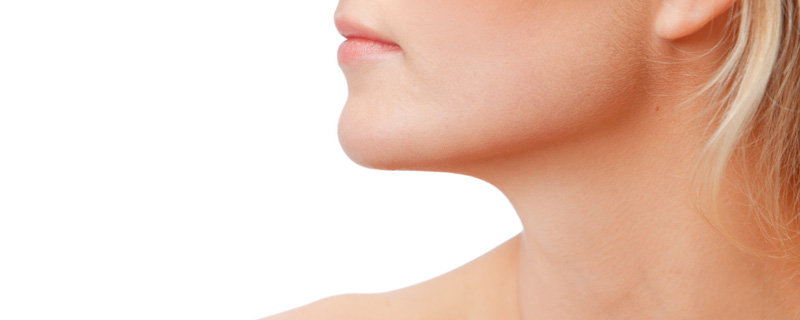 Finally, you can slim and contour the area below and around your chin and neck – without surgery. Dr. Covey is proud to be one of the first physicians to offer the new revolutionary Kybella procedure: the first and only FDA – approved, non-surgical treatment to reduce submental fullness, more commonly known as "double chin." Submental fullness affects both men and women, and can be influenced by several factors such as aging, genetics and weight gain. Submental fullness is often resistant to diet and exercise and can detract from a balanced facial appearance- resulting in an older and heavier look. According to a 2014 survey conducted by the American Society for Dermatologic Surgery, 68 percent of people said they are bothered by their double chin. With Kybella, we can achieve surgical results without the pain and downtime typically associated with traditional surgery. These injections have the potential, even, to replace liposuction.
Kybella is a series of injections in the chin and neck area to contour and improve the appearance of moderate to severe submental fullness due to submental fat. The active ingredient in Kybella is deoxycholic acid, a naturally-occurring molecule in the body that aids in the breakdown and absorption of dietary fat. When injected into the fat around the chin and neck, Kybella causes the destruction of fat cells. Once destroyed, the cells in the treated area can no longer store or accumulate fat so re-treatment is not expected. Kybella injections are tolerable, as topical anesthesia is used to numb the skin. Post treatment, you can immediately return to work or normal daily activities as Kybella treatments require no downtime.
Benefits of Kybella:
Kybella is safe, effective and non-invasive
Kybella requires no downtime – you can resume normal activities immediately
Kybella treatments are performed in approximately 15-20 minutes
Kybella is capable of providing permanent improvement to treated areas
Frequently Asked Questions
How many treatments are necessary?
Dr. Covey will provide a tailored treatment plan depending on your needs and aesthetic goals. A series of injections will be administered at each treatment session. Usually, two to four treatment sessions will achieve your desired look.
How often will I need to visit Dr. Covey for treatments?
Kybella treatments are usually spaced a month or more apart.
How long do the results last?
Kybella works by destroying the unwanted fat cells so they cannot store or accumulate future fat in the treated areas. So, your newly contoured look will last, and last.