INFINI™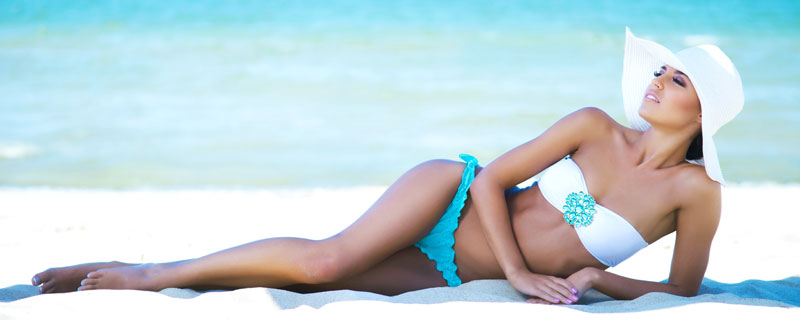 Infini High Intensity Focused RF is a unique FDA-approved treatment that dramatically reduces wrinkles on the face, eyes and neck and tightens skin on all other areas of the body. It also provides remarkable improvement for acne scarring. Infini is a radiofrequency (RF) device that smooths wrinkles and firms and plumps skin that has been damaged by routine aging, overexposure to the sun, acne or other stressful conditions. An alternative to other fractional anti-aging treatments, Infini requires little recuperation time while offering the results of a nonsurgical facelift. Also, it may be used on all types and colors of skin, even that which is dark or tanned.
Using a patented 3-dimensional wrinkle reduction technology system, Infini delivers focused heat energy beneath the skin (epidermis), where wrinkles originate. Heat causes the production of new collagen, which is the support tissue that keeps skin full and young-looking. As we age, the collagen decreases, creating wrinkles. To get the best results and the most production of new collagen, the deeper tissue under the skin needs to be heated to high temperatures. In order to protect the outside layer of skin, Infini, bypasses the epidermis, keeping it cool and untouched, and goes straight to the deeper levels that can withstand the heat.
Through tiny microneedles that penetrate the skin's surface, RF energy is placed exactly where it needs to go to achieve collagen production. The process adds volume to tissue, which improves skin firmness and texture. Sags are tightened and wrinkles and folds are minimized. This fractional technique—one that treats only a fraction of the tissue—provides quick healing, safety and comfort.
Benefits of Infini:
Infini reduces wrinkles and tightens skin of all types and colors, even dark or tanned shades
Infini dramatically reduces the appearance of acne scarring
Infini improves superficial fine lines and wrinkles of the face, eyes and neck
Infini tightens loose skin on all parts of the body, including arms, chest, knees, abdomen
Infini improves the skin's elasticity
Infini is safe, effective and FDA-approved
Infini offers a quick and easy recovery with greater comfort than that of traditional energy-based procedures
Infini treatments are tailor made for each patient
Infini has been tested worldwide, with thousands of treatments performed
---
Frequently Asked Questions
How does Infini work?

Using tiny microneedles, Infini applies radiofrequency energy below the skin (dermis) where wrinkles originate. Collagen is rebuilt without unwanted damage to the top layer of skin (epidermis). The collagen continues to build during the weeks after each treatment, and the skin becomes fuller and more youthful as wrinkles become less and less visible.

How long is the treatment, how many treatments will I need?

A treatment can take a little as 15 minutes and up to an hour. Dr. Covey will discuss your treatment goals, which will determine the length and number of treatments you will need. Many see results after just one treatment.

How long before I see results?

You can expect to see some changes as soon as you have the procedure done. However, your body will continue to rebuild collagen for several weeks after, taking up to 6 months for complete results.

What is the recovery time?

Most patients find that they can wear cover-up makeup and be back at work in 1 to 2 days after their procedure. Slight redness and the sensation of a sunburn last for about 2 days.