SmartLipo Triplex™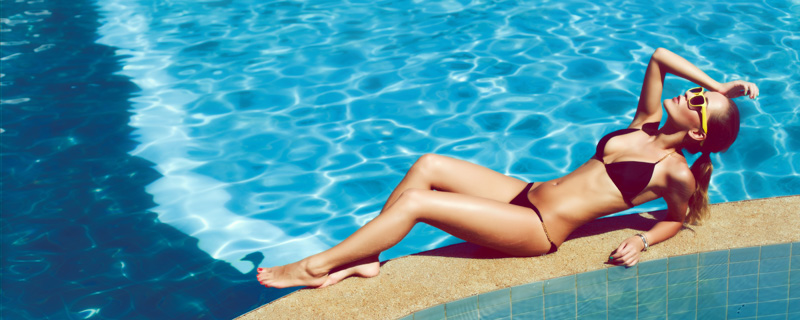 Many times, no matter what we do, our bodies fail to look exactly the way we'd like them to. Body contouring, currently the most popular cosmetic surgery procedure, provides a sure way to achieve your ideal body shape. SmartLipo TriPlex is a minimally invasive method for removing unwanted fat and sculpting areas of the body that you'd like to change. A laser treatment that virtually melts fat cells and suctions them away, the TriPlex technology is updated from the original SmartLipo system in that it uses three wavelengths of laser light and yields better fat removal, tighter skin and high-definition body sculpting capabilities. This laser method for fat removal and body sculpting has been used in Europe, Asia and South America for about 10 years and was approved by the FDA for use in the United States in 2006. Dr. Covey, in keeping with his mission of bringing you the safest, most advanced proven treatments, is proud to offer you SmartLipo TriPlex treatments at his East End Laser Care offices.
Benefits of SmartLipo Triplex:
SmartLipo TriPlex is minimally invasive with fewer side effects than traditional liposuction
SmartLipo TriPlex is FDA-approved for fat removal and body sculpting
SmartLipo TriPlex offers precise high-definition body sculpting that is perfect for waistlines and abdominal areas
SmartLipo TriPlex involves use of a laser in the fat removal and sculpting process
SmartLipo TriPlex is designed to treat localized pockets of fat in targeted areas
SmartLipo TriPlex results can be seen after only one treatment
SmartLipo TriPlex treatments can be performed under local anesthesia
SmartLipo TriPlex treatments cause less pain, less swelling and bruising than traditional liposuction
SmartLipo TriPlex treatments are performed in our state-of-the-art office
SmartLipo TriPlex is built with safety in mind using multiple intelligent delivery systems to ensure the safest maximum laser dose for the best result
Who is a good candidate for SmartLipo TriPlex?
If you have areas of fat that will not respond to diet and exercise, then you're a candidate for SmartLipo TriPlex. Ideal candidates are in good health, with normal body weight, an active lifestyle and realistic goals and expectations. SmartLipo TriPlex is excellent for removing fat from difficult areas of the body and from localized pockets which have proven resistant to conventional liposuction or exercise.
Which areas can be treated with SmartLipo TriPlex?
SmartLipo TriPlex has been designed to treat localized pockets of fat in the following areas:
Waist
Abdomen
Chin (double or hanging chin)
Inner and Outer Thighs
Hips
Buttocks
Upper Arms
Face (not around the eyes)
Male Breasts
Back of Neck
Pubic Mound
SmartLipo TriPlex – How It Works:
A very small cannula, or tube, about 1.0 mm to 2.0 mm in diameter, containing a laser fiber, is inserted into the skin. The cannula is moved back and forth, delivering the laser's energy to the fat cells and causing them to rupture so that they can be liposuctioned away. The laser energy also interacts with collagen in the skin, which later causes the skin to tighten and shrink. Because the cannula is so small, SmartLipo TriPlex is a minimally invasive procedure which can be performed under local anesthesia. The laser causes small blood vessels to coagulate immediately on contact, resulting in less bleeding, swelling and bruising than traditional liposuction. So, recovery time is quicker than that of traditional liposuction.
After Treatment -What to Expect:
You may experience mild discomfort and some bruising. Dr. Covey may use a pressure dressing or compression garment, depending upon the location of the area treated. The bruising typically goes away after 2 to 3 days, and you may return to most normal activities within 24 hours. The mild ache is easily managed with oral pain medication. Results are seen soon after your procedure, as the treated area will appear tighter, compact and smaller. It takes about 6 to 8 weeks for the skin and surrounding area to remodel and adjust to the body contour. Remodeling is a gradual process with best results seen after 2 to 4 months.
Your Personal Consultation and Personalized SmartLipo TriPlex Treatment Plan:
Before your treatment, you will meet with Dr. Covey to discuss your concerns and to establish realistic goals and expectations. Dr. Covey understands that "one size" does not fit all and he will tailor a safe and effective treatment plan for you.