Laser Hair Removal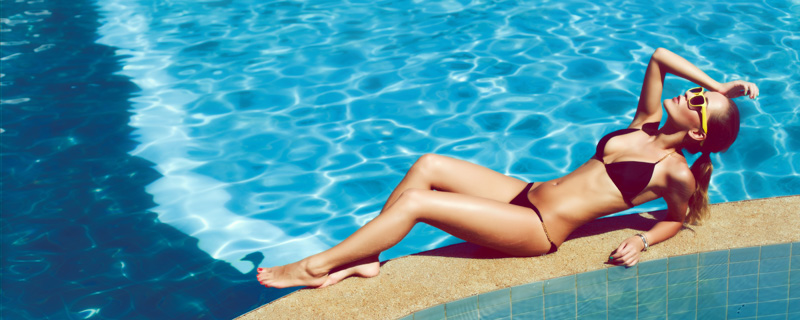 Laser hair removal is a safe, convenient and long-lasting treatment. Traditional techniques such as shaving, plucking and waxing provide only temporary relief, and electrolysis can be painful, time consuming and limited to small cosmetic areas. Side effects such as allergic reactions, ingrown hairs and scarring commonly occur when using these traditional hair removal methods. But you can avoid these hassles with a can't-lose alternative…laser hair removal.
Benefits of Laser Hair Removal:
Laser hair removal is FDA-approved
Laser hair removal is fast and affordable
Laser hair removal is convenient
Laser hair removal is effective on all body areas
Laser hair removal leaves your skin smooth
Laser hair removal is noninvasive and non-chemical
---
Frequently Asked Questions
What is Laser Hair Removal?

Laser light targets the pigment in the hair follicle, destroying the hair and causing it to fall out. A small handpiece is placed near the skin and sends light pulses into the hair. A dynamic cooling device is built into the laser to protect the skin and ensure your comfort during treatment.

What areas can be treated?

The most commonly treated areas include the upper lip, bikini area, underarms, chest, back and legs.

Does the treatment hurt – are there side effects?

Laser hair removal is safe, effective and comfortable. You may feel a slight tingling or snapping sensation, similar to that of a rubber band. But, you will not bleed or have an open wound. For very sensitive areas, an anesthetic cream may be used.

How permanent is laser hair removal?

Once a satisfactory level of hair removal has been achieved, the results can often last for years. Our laser treatments produce long-term improvement through progressive hair reduction.

What precautions must I take to assure the best results?

● Avoid all forms of tanning for 4 to 6 weeks prior to treatment
● Use SPF 30 (or more) at all times
● Cold sores must be healed prior to treatment
● Dark skinned patients may need to use a lightening cream prior to treatment

Are there ethnic variations in facial and body hair?

Yes. Asians typically have relatively little extra hair growth. African-Americans have fewer hairs than Caucasians, but the hair tends to be equally noticeable because it is dark and curly. Also, African-American hair is prone to becoming ingrown after removal. This can lead to pimple-like break outs, or pseudofolliculitis barbae (PFB). As these lesions heal, they can leave dark patches that do not fade completely.