BOTOX Cosmetic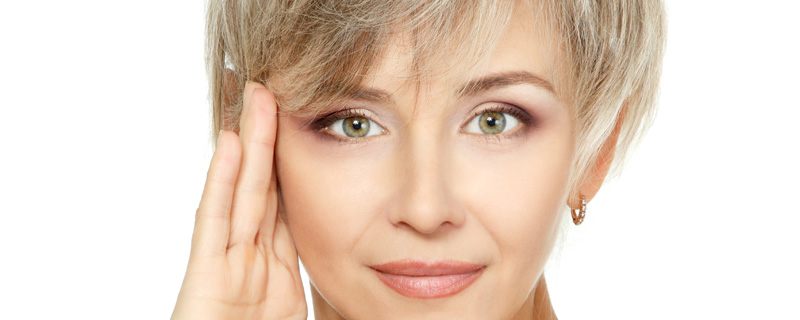 Worry lines, frown lines, laugh or smile lines, crow's feet …these are all "dynamic" wrinkles caused from years of living and using facial muscles to show expression. The more emotion we show, the deeper the wrinkles and lines can be. Botox injections can safely and effectively soften lines and reduce wrinkles. Botox is also known as "cosmetic denervation" – a nonsurgical cosmetic procedure that many patients have come to depend on to show results in a few days. Botox is not magic, but is a cosmetic treatment that may be the right choice for you to treat stubborn persistent wrinkles and lines and restore a bit of youthfulness in this age of appearance consciousness.
Benefits of BOTOX Cosmetic Treatments:
BOTOX requires no downtime– you can resume normal activities immediately
BOTOX is safe, effective and non-invasive
BOTOX injections are performed in 10 minutes or fewer
BOTOX smooths dynamic lines and wrinkles
BOTOX shows visible results within 3 to 10 days
BOTOX results generally last several months
---
Frequently Asked Questions
What exactly causes deep wrinkles and lines?

Over the years, we use our facial muscles repeatedly as we show expression. So, the grooves, or "dynamic wrinkles," appear from repeated muscle contractions, whether from smiling, frowning, laughing, squinting or crying. Genetics and family history as well as lifestyle habits such as smoking and sunbathing also contribute to this normal age related process.

What are Botox injections?

Botulinum Toxin Type A, the formal scientific name for Botox, is a therapeutic neurotoxin used in wrinkle therapy. The injections are done using a tiny micro-needle and a very small amount of Botox toxin that is injected into the specific muscles that commonly cause frown lines and wrinkles.

How do Botox injections work?

The Botox causes the muscles to relax so that they no longer contract and cause lines and wrinkles to form. Botox also blocks nerve impulses from the nerve to the tiny facial muscles that are directly related to expression lines. After treatment, the skin overlying the treated area becomes smooth and unwrinkled. The muscles that go untreated contract as usual and leave normal facial expressions unaffected.

How is a Botox treatment done…is it painful?

Discomfort is minimal. The injections are precise and use a very small amount of liquid in each specific location. You will be able to drive yourself to and from the treatment and resume normal activities immediately.

Is Botox safe?

Botox, which is FDA-approved, has been used as a safe and successful treatment by thousands of patients worldwide to treat ophthalmological and neurological disorders for more than 20 years. Blepharospasm (uncontrolled eye blinking) and strabismus (lazy eye) have been effectively treated with Botox since 1980. Botox has been safely used to treat hyperfunctional facial lines since 1989.

Are there any side effects?

Temporary bruising is the most common side effect. In some cases (rare), the toxin can migrate and cause temporary weakness in nearby muscles. Since the effects of Botox treatments are completely reversible, any side effects are temporary, usually lasting only a few weeks. Side effects may include temporary local bruising/swelling, redness and discomfort, which all go away in a short time.