Cellulaze™ Laser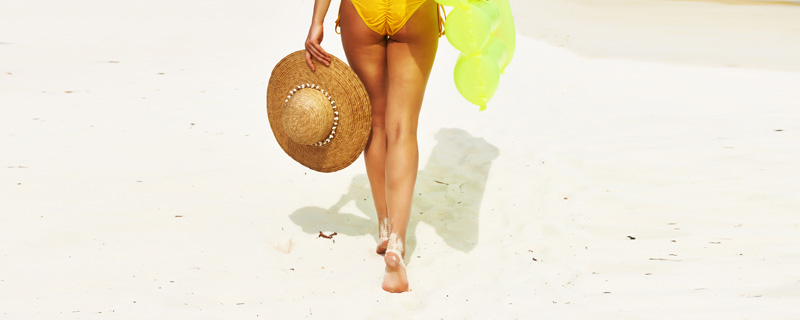 Finally, you can dramatically reduce cellulite with the revolutionary Cellulaze Laser, the world's first minimally invasive approach to attacking cellulite where is begins — under the skin.  Dr. Covey is proud to be the first in this area to offer you this breakthrough FDA-approved treatment. With just one treatment, the Cellulaze Laser can give you smoother skin on your abdomen, hips, thighs, buttocks and arms.
Diet and exercise can help reduce your weight, but neither can help you get rid of cellulite. Other treatments temporarily treat the appearance of cellulite, but Cellulaze Laser removes it. Using a three-dimensional approach to directly target the sub-dermal structure that forms the foundation of the cellulite, the Cellulaze Laser removes cellulite, leaving behind beautiful smooth skin.
Benefits of Cellulaze:
Cellulaze Laser is safe, effective and FDA-approved
Cellulaze Laser results are visible after one treatment
Cellulaze Laser diminishes lumpy pockets of fat, releases areas of skin depression and increases the elasticity and thickness of the skin
Cellulaze Laser targets cellulite with controlled laser thermal energy
Cellulaze Laser gives you proven longer-lasting results
Cellulaze Laser  uses proprietary ThermaGlide™ and SmartSense™ intelligent energy delivery systems to ensure safe, effective and uniform laser controls
What is Cellulite?
Cellulite is a degenerative condition that creates dimples and depressions within layers of the skin. It usually appears in the abdomen, hips, thighs, buttocks and arms. Cellulite is caused by several physiological changes that occur as women age. These changes may include an increase in the size of fat cells pushing up through the tissue beneath the skin, thin connective tissue under the skin that becomes stretched  or distended, and undulations caused by hardening of tissue underneath the skin. It's estimated that 85% of all women over the age of 20 have cellulite.
Cellulaze Laser – How it works:
With just one treatment, Cellulaze Laser removes cellulite from where it begins. Using a very small cannula (a narrow tube about the size of the tip of a pen), the Cellulaze Laser is inserted under the skin, directing a controlled laser thermal energy to the treatment zone. The laser diminishes the lumpy pockets of fat, releases the areas of skin depression and increases the elasticity and thickness of the skin.  Because the cannula is so small, Cellulaze is a minimally invasive procedure that can be performed under local anesthesia.
---
Frequently Asked Questions
I've tried everything to get rid of cellulite. How do I know that Cellulaze really works?

Cellulaze is backed by many years of clinical research. Studies have shown that t increases the thickness of your skin by 25% and the elasticity of your skin by 29%. Thicker and more elastic skin can help flatten and smooth the skin surface to improve the appearance of cellulite. In addition, 93% of patients surveyed were satisfied or very satisfied with their results at one year after their procedure, and all would recommend the treatment to a friend.

What does the procedure feel like?

Because the area is numbed with local anesthesia, there is little to no discomfort during the procedure. You may feel a light pressure, but it is a mild sensation. Following a Cellulaze cellulite laser treatment, you may experience some aches, as you might after a physical workout.

How long does the Cellulaze procedure take?

On average, this cellulite laser procedure will take 1 to 2 hours. This is dependent on the size of the areas to be treated.

How many treatments are necessary?

Results are achieved with just one Cellulaze cellulite laser treatment. Your results will continue to improve during the next 3 to 12 months.

How long do the results last?

Clinical studies have shown that your results can last for one year or longer. However, it is important to maintain a healthy diet and exercise regimen to continue to enjoy Cellulaze cellulite laser results.

What's the recovery time?

The Cellulaze cellulite laser treatment is a minimally invasive procedure that usually requires only local anesthesia. Some light bruising can occur, but you'll be able to return to normal activities within a day or two. We may ask you to wear a compression garment for a short period after treatment.