Brown Spots and Sun Spots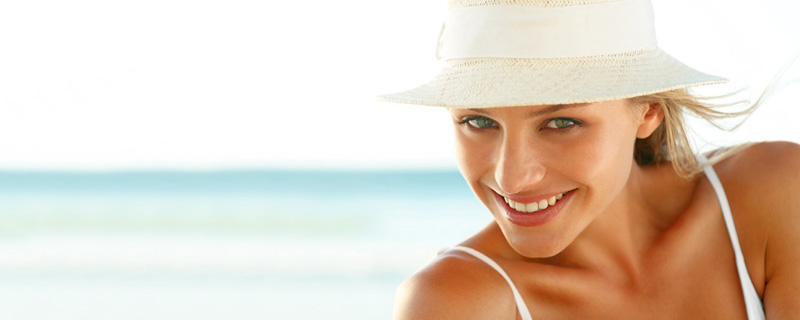 Ultraviolet radiation from the sun permanently changes the genetic structure of your skin cells. Over time, sun exposure may produce pigmented lesions on your skin, including freckling and brown spots, and can also lead to different types of skin cancer.
Sun damage occurs when the epidermis, or outermost layer of the skin, absorbs UVB rays and burns, causing the production of chemicals called inflammatory mediators. These chemicals irritate the tiny blood vessels in the dermis, which swell and create redness on your skin's surface. Also, UVB radiation attacks the skin's melanocytes, or pigment cells, which react by increasing the production of pigment and sending it to the skin's surface to act as a filter. This "filter" appears as freckling and the mottled brown color of age spots.
What you may see:
Freckles and brown spots – tan spots that are commonly seen on people with fair skin
Keratoses – slightly elevated pigmented spots often found on the back and the hands
Lentigines – flat brown spots that occur with frequent sun exposure
Dermatosis Papulosis Nigra – small black marks seen primarily on African American and Asian skin
How we can help:
We offer nonsurgical state-of-the-art laser treatment for the removal of benign vascular and pigmented lesions and brown spots, sun spots and hyperpigmentation. We successfully treat with laser therapy when other treatments such as sclerotherapy or electrosurgery have failed. Methods include: